Japan kagoshima gym, kick boxing, ,Muaythai and Karate
-----contact----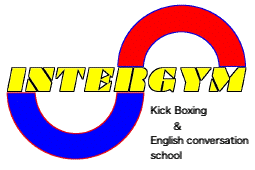 INTER GYM Higashi korimoto-cho 15-40, kagoshima-shi, 890-0068 Japan

We are here, google map click!

NEWS--------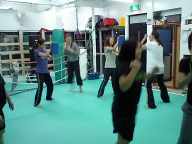 Events. Facebook. Youtube. Instagram


About us -----We have just opened the InterGym mainly to foster Japanese youth through teaching them not only school-subjects like English supplimentaly after school ,but also martial arts Kick Boxing.And we hope to help them become a real international person through sports and study. We want all trainees to follow three rules ,greetings , respect and tidiness in the session.
Trainer profile
Monthly fee
Membership fee(one time only)6000yen we have a discount service for family and others, so ask me for further info. at the Gym.
WHO?

FEE

Children primary school

4000yen(twice a week)

Junior and high school students

4600yen(twice a week)
Foreigners,Other students and Women
5200yen(your convenient time), 3300yer/m for the fitness/tue & sat

Adults
5600yen(your convenient time)
Trial visitors
1000yen for one time training
Fitness Exercise only(The exercise BOX&KICK by Japanese and American instructor )
18:30 to 19:30 on Sat. and 20:00 to 21:00 on Tue.

3,300yen(as a monthly tuition) or 4,300yen for 5 tickets and 8,600yen for 11tickets(valid 3months and 6months)
One time for children and two days in succession for adults.Just make an appointment and drop by with your clothes (shorts, gi trousers etc.), and we have the rest. Once you become a member you must provide your own punching gloves, mouth guard etc..
If you want to join our gym ,the monthly payment will be autmatically withdrawn from your bank account so please bring bank book(tsuuchou) and the Hanko stamp that is registered to your bank. In addition if you are absent for a month 1500yen will be withdrawn instead of 5,200 or 4,200yen as long as you inform me formally(not orally) the previous month.
Time-----


Mon

Tue

Wed

Thur

Fri

Sat

Sun

after
noon

open for everybody
1400-1600
KickBoxing for aduts,
good for beginners

open for everybody


open

open for everybody
open for everybody
open

evening

17:30-18:30
KickBoxing for kids
20:00-21:00
workout fitness


open for everybody
for

17:30-18:30
KickBoxing for kids

1400-1600
KickBoxing for aduts
for

late
evening

20:00~23:00
KickBoxing for aduts



20:00~23:00
KickBoxing for aduts

everybody

20:00~23:00
KickBoxing for aduts

18:30-19:30
KickBoxing beginners and
BOX&KICK

everybody


Entrance
Basic coaching will be held between 14:00 and 16:00 on Tue and Fri and between 20:00 and 23:00 on Mon ,Wed and Fri for adults and kids-karate/KickBoxing is always trained as a group by the trainer. The exercise will be held by American on Tuesday and Japanese on Saturday.
We have lots of experience teaching foreigners , women, the young , middle aged and elderly. Don't hold back, just come by and talk to us! Our gym is very affordable compared to others, which probably cost twice as much. Your reasons for training don't matter; whether you want, conditioning, preparation for competition or just to stay in shape, just come and try.



Mail to
or
BBS